Recovery Centre for Addictions, Trauma, & Families exists to provide individual, family and group counselling resources for Addictions Prevention and Recovery, Trauma Recovery, and Marriage and Family Restoration.
Individual Therapy; Addictions Recovery and Prevention; Trauma Recovery; Families and Couples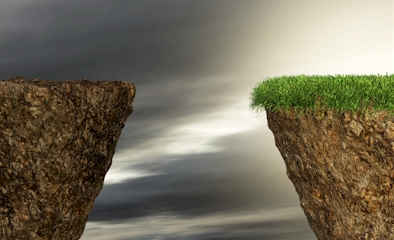 We are an out-patient facility dependent on client fees for continued operation. We provide a client centered, personal atmosphere in helping individuals and families design an Action Plan that fits their biological, psychological, social and spiritual recovery needs.

If individuals and families so desire and chose to, we will integrate a specific spiritual and faith component into your Personal Action Plan. All faiths and cultures are welcome!


We embrace Cognitive Behavioural Therapy and Narrative – Experiential Therapy as our primary modalities. However for addictions recovery and prevention we utilize the Trans-Theoretical Approach to therapy which combines Psycho-dynamic, Existential, and Gestalt processes with Cognitive Behavioural Therapy.

Our approach emphasizes an empathetic counselling style but also allows for insight, empowerment, and personal responsibility to drive the change process. We approach mental health therapy from a healing perspective.

Here is an Overview of Mental Health Services We Offer

Age Group Focus
Preteens / Tweens (11 to 13)
Adolescents / Teenagers (14 to 19)
Adults
Elders (65+)
Individual Therapy
Anxiety
Depression
Panic Disorders
Grief and Complex Grief
Developmental Disorders – Attachment Disorders
Crisis Management – Stress Management
Anger Management and Resolution
Self-Esteem
Codependency
Trauma Recovery
Domestic Abuse
Domestic Violence
Sexual Abuse
Victims of Crime
Traumatic Stress Disorder
Post-Traumatic Stress Disorder

Couples and Families
Marital Conflict
Infidelity
Insecure Attachment Issues

Addictions Prevention and Recovery
Alcohol and Other Drug Use Assessment and Treatment
Gambling Addiction Assessment and Treatment
Sexual Addictions including pornography
Personalized Action Plan
Dual Diagnosis Assessment and Treatment

Relapse Prevention Planning
Couples Therapy
Family Intervention and Therapy
Finances & Insurance
Average Cost (per session): $85 - $115
Accepted Payment Methods: Cash, Cheque, Debit Card, Master Card, Visa
Please Click for Info on Programs, Packages and Fees>>>

Accepted Insurance Plans
HumanaCare EAP
Manitoba Compensation for Victims of Crime
Manitoba Public Insurance

Please verify your health insurance coverage when you arrange your first visit.